My Corsair Voyager GT USB3.0 has been serving me well for the past few years, but some traits of USB flash drives have always been quite annoying to me. Although the drive (and almost all other performance USB3.0 flash drives) have very fast sequential read/write speeds (e.g. copying large files), they suffer when it comes to smaller operations such as 4K byte block read/writes (e.g. copying lots of small files). This is presumably to do with the controller that manages access to the flash memory chip.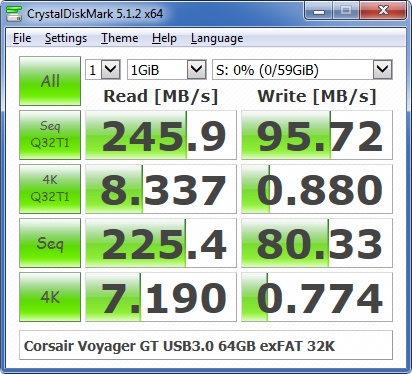 As an example, my Corsair Flash Voyager can do around 240MB/s read and 90MB/s write sequential, but can only do a measly 8MB/s and 0.8MB/s for 4K operations.
In early 2015 I saw reviews for a new SSD flash drive by VisionTek which puts an LSI SandForce SSD controller into a thumb drive sized package. Its reviews were very impressive, especially 4K, however its price and sequential incompressible read/write speeds of 210MB/s and 155MB/s were not compelling enough to upgrade from my Flash Voyager GT.
While upgrading the SSD in my XPS 15" (9550), I finally got a chance to appreciate the size of the new M.2 (formerly NGFF) sized successor to the mPCIe/mSATA cards. The M.2 connector contains bus interfaces for both PCIe 3.0 x4 and SATA3. M.2 SSDs comes in PCIe and SATA varieties and are available in M.2 form factors as small as 2242 (i.e. 22mm wide by 42mm long).
When I realised how narrow the M.2 SSD was, I began to wonder if M.2 to USB adaptors exist in a thumb drive form factor. So I jumped on eBay and Amazon and searched with the keywords "USB3" and "M.2". The majority of results are made to accommodate 2280 sized cards and require a USB cable to be plugged in. 80mm (plus a bit more for the enclosure) is a bit too long to be considered thumb drive size for me and having to plug in a USB cable was the deal breaker. I see some 2242 to USB3.0 adaptors but the enclosures were much wider than 22mm, which would interfere with adjacent USB connectors on some host devices.
After a few pages of results I find two of what I'm looking for, an M.2 2242 to USB3.0 adaptor which has a built in USB type A connector and has an internal width as close to 22mm as possible. The two adaptors are the:
The two adaptors appear to both use the same aluminium enclosure with plastic ends. The Sintech adaptor has UASP listed as a supported feature and that's about all the useful information I got. I did find some other Sintech products which use the JMS567 chipset, which got over 300MB/s in one review. The Chenyang adaptor has a picture of the PCB and shows it's using an Initio chipset and has an Amazon review which shows it's max sequential transfer speed is below 200MB/s. So I put my money on the Sintech adaptor.
The SSD: TS256GMTS400
One of my local IT stores stocked the Adata SP900 and a Transcend MTS400, both SATA based M.2 2242 SSDs. Reviews show the Transcend drive being just a bit faster, so I ordered the 256GB Transcend.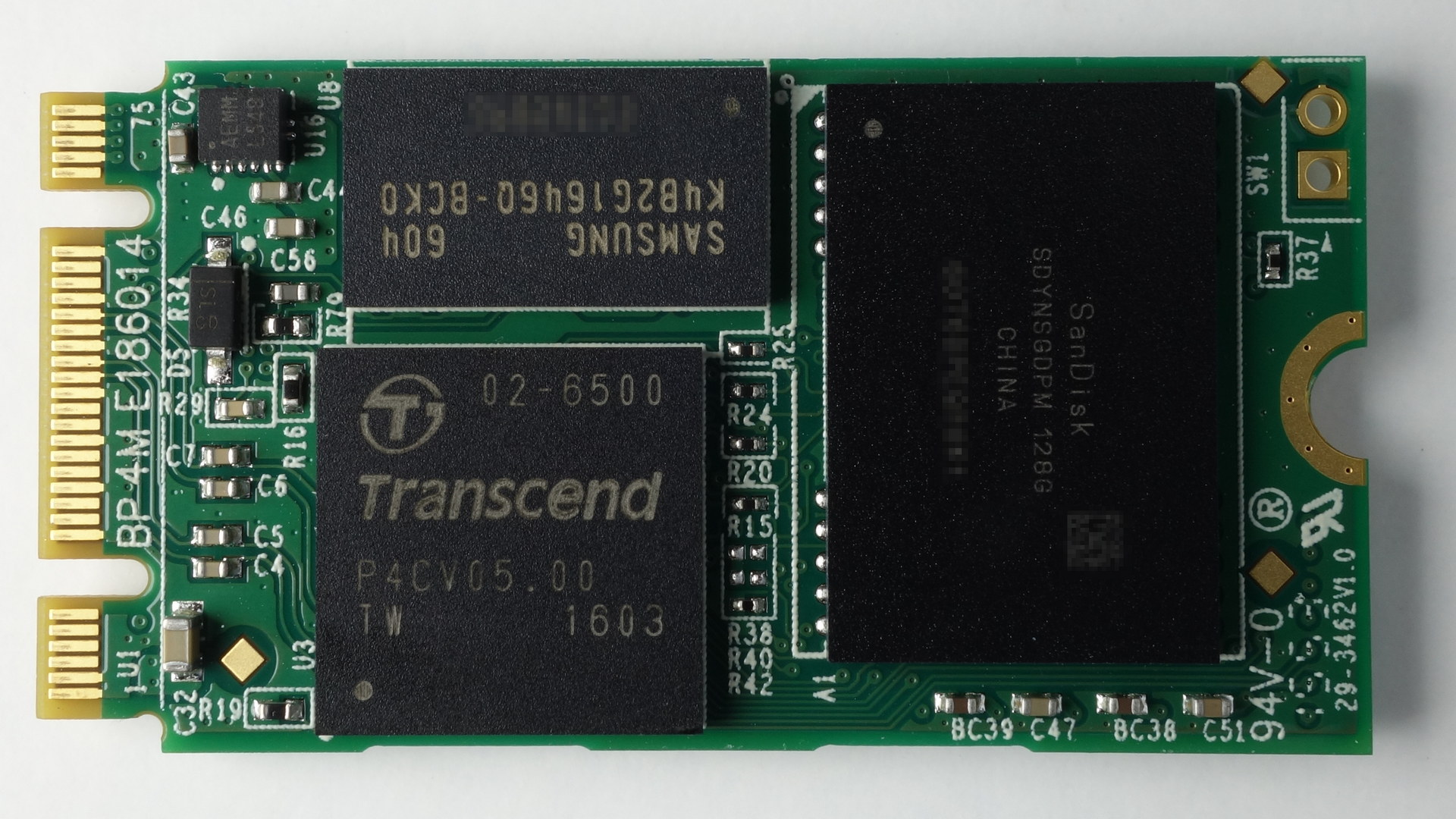 The Transcend TS256GMTS400 is powered by a Transcend branded controller (P4CV05.00), 256MB of Samsung DDR3L Cache (K4B2G1646Q) and two SanDisk 128GB MLC NAND chips (SDYNSGDPM).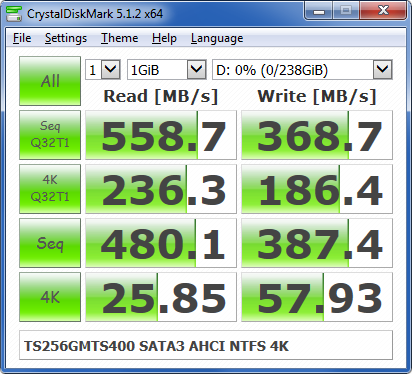 This is what the SSD is capable of while connected via SATA3 in AHCI mode with an NTFS filesystem of 4K allocation unit size.
Reviewed Devices
Stay tuned for more USB SATA bridge reviews